I am grateful for so many things at this time in my life. I can't believe how fortunate I am on most days, let alone on a day dedicated to being grateful. I'm grateful to have a place to live and food in my belly, I'm grateful to have a loving family and supportive friends. I'm grateful to have my health. I'm grateful for the health and happiness of the people I love.
So, on the final Thursday of November, I tend to feel pretty good about life, and my place in the world. And this year in particular it was lovely to celebrate with friends and to meet new people.
I could go on about gratitude, but I think you all might prefer a shorter summary: I am grateful for my life.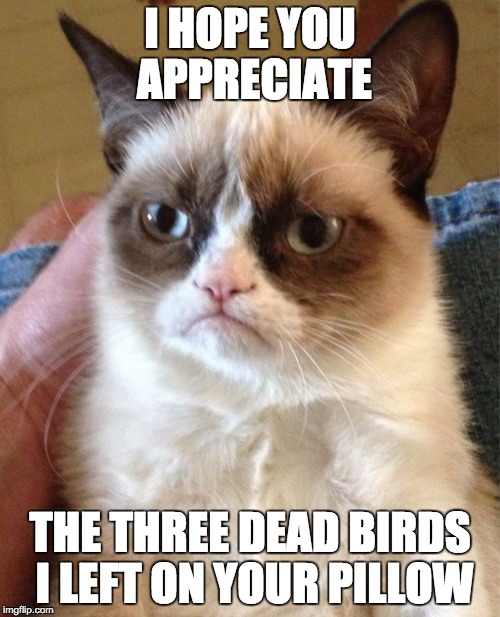 Not everyone enjoys Thanksgiving...
So, this is a short post, as I am woefully behind on my NaNoWriMo word count (but still hopeful that I might catch up before the end of the 30th) and I also have to go edit the new youtube video I will be sharing next week. In other words, I need to get to work.
But, as I do, I will continue to be grateful for the feast I had last night, the fire that's warming my back as I type, and the friends who continue to love and support me even when I only pass through their lives once in a while.
I hope everyone out there is warm, safe and healthy. Happy (slightly belated) Thanksgiving to folks in the US. And a happy late fall day to everyone else.